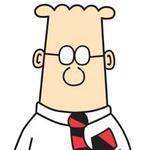 greg86,
Some have complained about the Z390 Master having coil whine. I have used nearly every BIOS version (F4,F5,F6,F7,F7a,F7b,F8,F8b,F8e,F8g,F8h,F9,F9b,F9c,F92,F10b,F10d, F10d-GK) offered by Gigabyte and have never experienced coil whine. I use the default C-State values and experience no coil whine.
I am using the i7-9700k. Your processor may be causing the issue or your system board may have a component out of specification.
BTW--I haven't tried the posted F10 BIOS.. Life is good with F10d-GK.
Did you read my previous post where I could not flash any BIOS when I was on F10GK? I had to force my secondary BIOS which was F10b. This is how I was able to upgrade to F10.
You need to use the EFIFLASH version with the OEM checks disabled.
Kedarwolf on overclock.net forums has it. You have to PM him for it because that version will flash **ANY** BIOS, even from another manufacturer! I have it too but I don't know how to send it to you.
I dont know if you need to use the command switch /NoOemID when you run it (at the end of the command, like, EFIFlash z390aoma.f10 /X /NoOemID
Or if you can just run it with eiflash (biosfilename.extension) /x
I had Bigdave's gk bios also and used that EFIflash to flash it to F10.