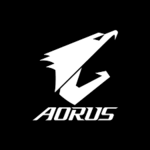 My specs:
x570 Elite
R5 3600
Patriot Viper ram 3200 Model PVR416G320C6K
GTX 1070
Interesting...I own an x570 Master, but I never use Easy Mode, so no wonder I haven't seen it. Also, I have no interest in Fusion, and have never run the software. I don't run any of the GB utilities, actually, because the ones I want to use like SIV don't even run for me--just loop with the error message "Starting EasyTune service"...even when EasyTune is not installed--never Installed EasyTune because when I tried, it also dropped into an infinite loop with the same error message, "starting EasyTune service" that, of course never started...
I just noticed we use the same ram...! I think you are on the right track here--it's likely a bug in the Fusion software, looks like.

Yeah, same ram, and I got it because its on the QVL for my mobo, so much for that lol.