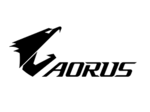 As for the fan speed we should have an update this week (maybe tomorrow?) with fan profiles that cut the noise in half.
I am currently on F5e, but I have also tried F5c and it still will not boost past 4.2 (4.25 to be exact). It will all core boost to 4.2 but will not single core boost to anything higher.
Edit: have also tried removing Ryzen master. Monitoring clocks in HwInfo and same results.
Try
F4
. It doesn't have SMU patch and may work better until new AGESA.