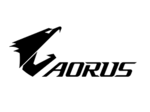 Furthermode adding unnecessary complexity... will simply swapping to the 2nd BIOS, and then doing a "load optimized defaults" and "save" fix anything, if the BIOS flash was good, but a setting is causing a boot issue? or should I definitely reflash the BIOS completely
Never considered that... I just tried and it worked. Both BIOS F5. XMP enabled on both. Booted with BIOS a, flipped to b, loaded defaults, save exit, go back into BIOS (still on b) and sure enough everything was default.
I'd be iffy to try it using different versions. Overall it sounds like playing with fire - but it does seem to work.