Hi, Matt, please help.
I have the 2080 Ti Windforce OC 11G, with F10 Bios. Im told by esupport and support pages I can not use either the F2 special below, nor the F4 bios on the support pages as that could brick my card. Is that correct?
And no further bios upgrade for my card is planned? My f10 has a power limit of 111%.
Im about to return it.. Wich is really too bad. fits perfectly in my itx case with good temps too.
Id really like to know if I had some early batch card or if its a newer one..? I bought mine a couple weeks from Komplett Norway, but they dont even know.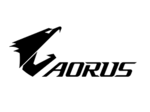 Higher Power Limits:
2080 Ti Gaming OC (F3)
2080 Ti Windforce OC (F2_Special)
*

.
..