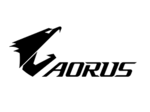 That's correct, but 65º should't be consider optimal ? Why boost would drop clock on 65º when should start drop on higher temps if temp throttling is at 88º ?
Its a function of the boost algorithm. Here is a quote from gamers nexus when using the founders edition 2080 card, but the same should be true of all cards:
"Over a 30-minute 3DMark test, we observed frequency decay at key temperature thresholds, with drops primarily around the 60-63 degree mark and again in the 70s."
www.gamersnexus.net/hwreviews/3365-nvidia-rtx-2080-founders-edition-review-benchmarks-vs-gtx-1080-ti